In an age of conflict, I help the scientific and Christian communities get along.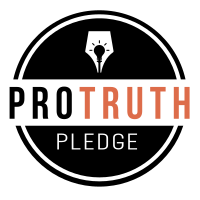 I signed the Pro-Truth Pledge:
please hold me accountable.
I have an unusual background: I am a devout baptist from southern Appalachia and I am trained as a scientist. When I decided not to pursue a Physics PhD, I spent several months discerning my next steps. Although a few options caught my eye, I realized that I am uniquely qualified for a task the Church desperately needs: someone to bridge the gap between the scientific and Christian communities. My credibility in both groups gives me an opportunity to help bring some harmony to an area that is often known for conflict.
After graduating from the College of William & Mary with a double-major in Physics and Religious Studies, I enrolled at Vanderbilt University's School of Divinity and am pursuing my MDiv. I am also serving as the Intern for Science Education at First Baptist Nashville, where I lead Sunday School series on topics relating to science and faith, including the Big Bang Theory, climate change, and Genesis and evolution.
My upcoming projects include an expanded Guide to Climate Change, a new Guide to Evolution, a Guide to Vaccines, a Guide to Genesis, a podcast discussing science and faith, and a series of devotionals based on physics examples. Please use the contact form below or follow me on Twitter if you have any suggestions for new projects.
have a question? Want me to come speak at your church?
Get in touch today.